Fiona's Top 5 Tips When Selling Your Home!
Posted on Monday, February 7, 2022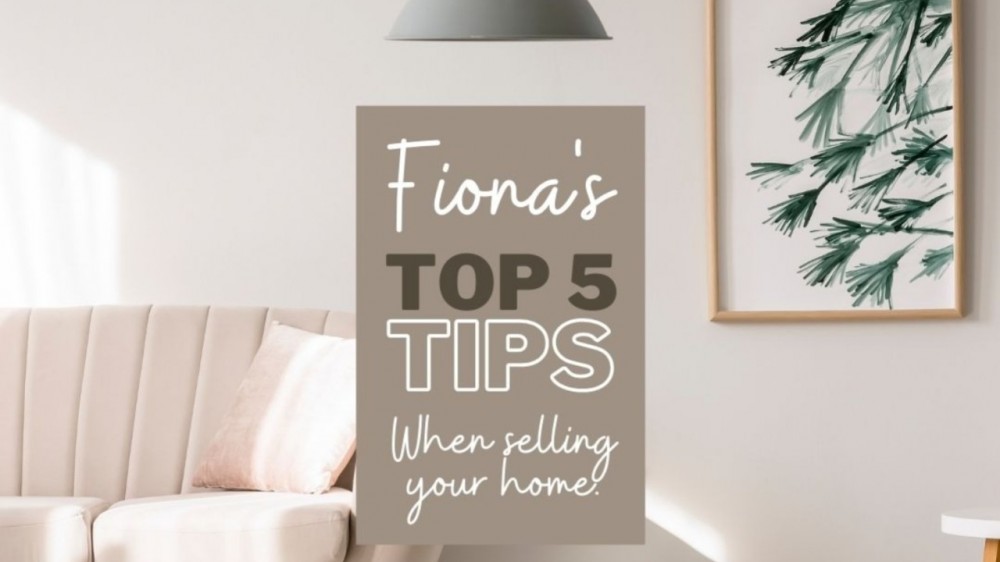 We know that selling your home can be both daunting and exciting. At Upload Abode, we want to ensure we do what we can to make the process easier for you. We have enlisted one of our Property Perfectionists Fiona to give you her top 5 tips to maximise your sale price.
1. The biggest thing you can do to impact your sale price is to de-clutter: 78% of people search for their new home on their mobile phone. The images on a phone are very small, so if there is a lot of stuff in the picture, it will make the room look smaller. We would recommend tidying away surfaces, hide things like bins, cleaning equipment and help buyers visualise living in your home.

2. First impressions count: when somebody walks up to your front door, they will make an instant decision if your house is the one for them. Make sure there is no rubbish or
unwanted debris in your garden. Brush up your chips and cut your grass. If your door is UPC then give it a clean, or if your door us wooden and looking a bit tired then you could give it a fresh lick of paint.
3. Kitchens and Bathrooms are the main things that potential buyers worry about when looking at a new home. If they are old and tired, they can cost thousands to replace. Some low cost tips that you can execute include using a grout pen to brighten up your bathroom and replace your bath panel if it is starting to discolour. Another easy option is to replace the
silicone around your bath or shower. Over lockdown thousands of people including our directors Paul and Charlene upcycled their kitchen. If you don't fancy trying some DIY then
you can hire a company to either paint the cabinets or have them wrapped in a modern colour.

4. Go the extra mile. Impress any potential buyers with lovely touches, scents, and smells. Add a nice throw to your bed or new cushions for your couch. Add a candle in the bathroom or hallway. This all adds up to giving a buyer the complete experience.

5. Most importantly make sure that you choose the right estate agent. At Upload Abode we
want to maximise the saleability of your home. If you are thinking about selling your home why not contact us today for a no-obligation chat to find out more.