Kitchen goals for selling
Posted on Thursday, July 1, 2021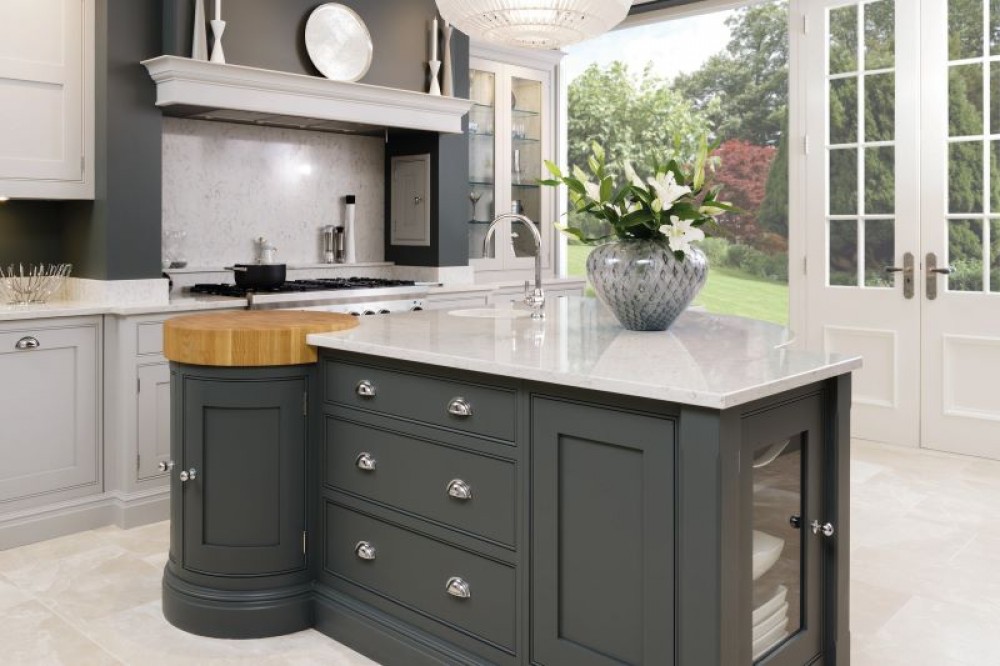 Why kitchen goals can help you sell your property
Ever wondered to yourself "will my kitchen sell my property?" Your kitchen is the room where you cook, eat, chat and spend more time than any other living space, so it makes sense that your buyers are looking for a real wow factor. It might not be cost-effective to undertake a complete kitchen remodel when you're about to move house, but there are plenty of kitchen goals you can set yourself to make it a great place for you and for your buyer.
Floor them
Upgrading your flooring is a savvy way to update your kitchen and there are plenty of affordable choices. Luxury vinyl tiles are robust, hard wearing and water resistant and can mimic natural stone or wood. An engineered wood floor creates a welcoming effect in any kitchen while cushioned vinyl is the modern choice.
Update your island
If you have an existing kitchen island, then play up its use as an entertaining space. Add an additional seating area – a piece of salvaged wood screwed onto the worktop works brilliantly and adds a warm, country chic element to even a minimalist kitchen. Add interesting stools for extra visual impact.
Refresh your cabinets
Changing the colour of your kitchen cabinets is the quickest and easiest way to give your kitchen a stylish update. Avoid extreme shades – rich neutrals are always a smart choice – and use a high-quality paint for a durable finish. If you want to inject a little more colour, then blues and greens are on-trend and bring a restful and calming quality to the kitchen that makes any potential buyer feel at home.
Replace your worktop
If you want to upgrade to granite or marble, wait for your new home. Instead, choose a good quality laminate and invest in accessories like heat bars. Properly fitted, a new worktop can make the whole kitchen pop.
Pay attention to the details
A new splashback, cabinet handles and light fixtures can add an instant update without breaking the bank. Just painting the walls can also freshen up your kitchen, or try wallpapering a feature wall for a unique focal point. There's plenty you can do with a little imagination, so why not set some kitchen goals and create a kitchen that works for you and your buyer?
If you would like more advice on how to get your kitchen ready for sale, please give Upload Abode a call on 01698 420884.